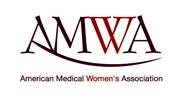 The American Medical Women's Association was founded in 1915 in Chicago by Dr. Bertha VanHoosen. This was a time where females physicians were "under-represented." VanHoosen wanted to created an organization that would empower women and improve health for everyone.
The AMWA focuses on improving health for all with a womanly perspective. They want to advance women in the medical profession. Their mission as stated on the page is "…[T]o advance women in medicine and improve women's health. [They] achieve this by providing and developing leadership, advocacy, education, expertise, mentoring, and strategic alliances."
The AMWA works locally, nationally, and internationally. There are various branches, but UMW does not have a chapter. There are instructions on the AMWA website on how to recruite members to start a branch; you only need 5 members.
The AMWA is made up of physicians, students, health care professionals, and donors. There are annual fee's depending on what your current membership status is: physician, student, resident, etc.  Nothing on their website says that males cannot join, and considering the AMWA wants to promote gender equality, I'm sure they'd extend the membership invitation to men, in addition to women.
My scientist, Elizabeth Blackwell, would've loved to have been a part of the American Medical Women's Assosiation; she died 5 years before it's establishment. The AMWA does have a tribute in honor of the 1st female physician rightly named the "Elizabeth Blackwell Award." It is awarded annually to a female physician, member or non, that has made outstanding contributions to the medical profession. The AMWA and Elizabeth Blackwell share the same views. They both want to empower women. The AMWA does this as described in their mission, as well as through projects such as, "Medicine; a Women's Career," which is intended for high students interested in medicine. Blackwell really worked to encourage young females to succeed in medicine. The New York Infirmary and College for Women, which Blackwell founded, trained and gave experience to female doctors. Elizabeth Blackwell would've encouraged the AMWA to continue to encourage and mentor younger generations of females to pursue careers in the medical profession.
This is the AMWA website. It's pretty interesting and easy to navigate. http://www.amwa-doc.org/